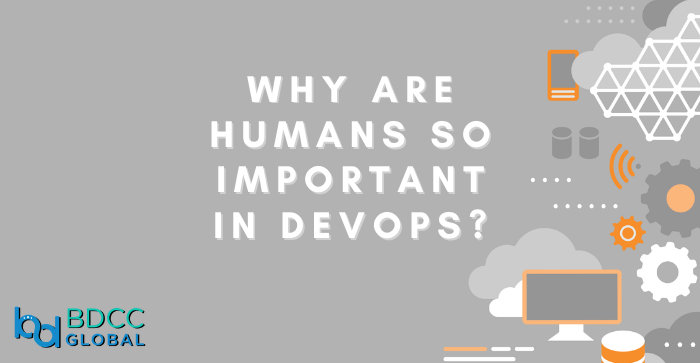 The changes, the development and the shift that the world has seen in the past one and half year has been tremendous. Organizations have had to alter how they engage, collaborate, and work. Increasing security and adapting to new working practices that valued collaboration and communication were also necessary. We became reliant on technology.
Digital transformations are no longer optional for firms that wish to succeed as a result of this transition. Businesses must develop a digital transformation strategy in order to keep up with the ever-changing advancing technologies, exceed their rivals, and improve their service.
The efficient flow of people, process, and automation, which results in a positive cultural transformation through challenging times, is the essential differentiator for firms that remain successful vs those that fall behind. The need for DevOps professionals has not slowed, and enterprise IT professionals have been the unsung heroes of the past year. The human factor is responsible for all of the variances.
Culture and collaboration will increase innovation
The pandemic demonstrated how adversity accelerates progress. As a result of the pandemic, we've seen a few adjustments in the IT sector, such as the continual shift left of DevOps practices so that security techniques are incorporated into software delivery from the beginning. The protection of businesses and their customers has become increasingly important.
Also Read: Organizations must continue to upskill the employees who drive these efforts ahead to keep up with these growing trends. To put it another way, you need to improve your human capital as frequently as you do your software.
The DevOps human of the next decade will be a blend of diverse skill sets, rather than a segregated specialist. These experts must be equipped with new skills, simple processes, and a collaborative, compassionate attitude.
Almost two-thirds (64 percent) of survey respondents claimed that finding qualified employees for their DevOps team has been difficult. And 60% of respondents stated they are currently or plan to recruit for DevOps positions.
With DevOps recruiting expected to increase across the board, you must address the demand for upskilling head on.
Also Read: 3 DevOps skills IT leaders need for the next normal
Looking toward the future
DevOps is consistently one of the company's fastest-growing and most valued industries. The demand for DevOps abilities is expected to expand 122 percent over the next five years, making it one of the fastest-growing skills in the whole workforce. Teams with little DevOps expertise will need to swiftly find people with the correct combination of new talents as DevOps abilities spread to new sectors.
Upskilling programs, on the other hand, are lagging: According to the poll, 39% of respondents indicated their company did not have an upskilling program.
How will you close the gap in upskilling so that critical roles in software and IT can continue to be filled? If your company doesn't ask this question on a daily basis, you might lose to one that does.
The following two tabs change content below.

BDCC
Co-Founder & Director, Business Management
BDCC Global is a leading DevOps research company. We believe in sharing knowledge and increasing awareness, and to contribute to this cause, we try to include all the latest changes, news, and fresh content from the DevOps world into our blogs.