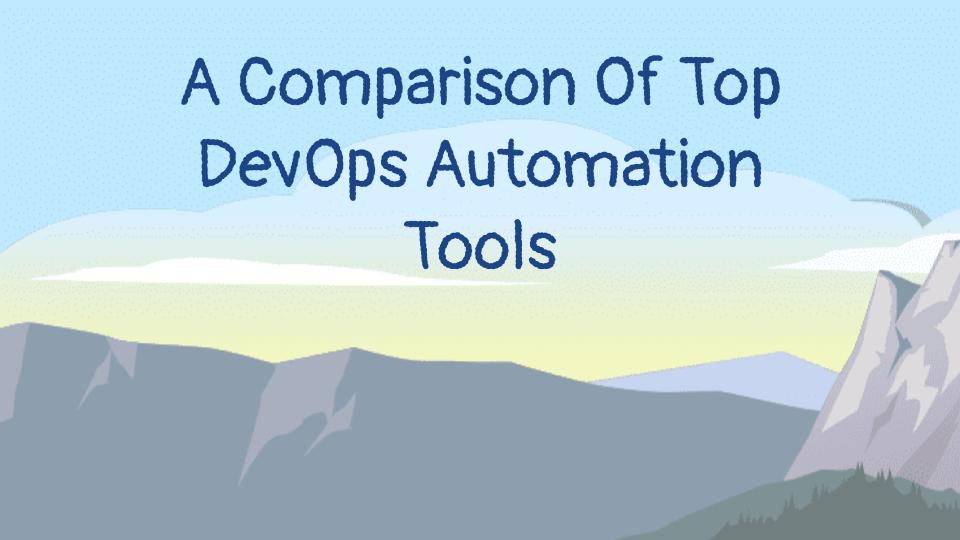 The use of DevOps tools has increased rapidly in recent times. This is because these tools are aimed to develop, integrate, and provide a swift IT service delivery through improved communication between developers and operators. Be it a startup or a large enterprise, everyone is relying on DevOps tools to streamline their business operations.
Cloud computing and virtual platforms have resulted in the increased use of DevOps tools for organizations. Some of the requirements to look are:
Automated software creation procedure
Reduced development cycles
Increased frequency of deployment
Using DevOps tools can help development and operation teams work closely to deliver applications and services swiftly. Since there are several DevOps automation tools in the market, what follows in this article is a comparison of five DevOps Tools – Ansible vs Chef vs Docker vs Kubernetes vs Puppet.
Ansible
Simple yet powerful, Ansible is a DevOps tool that streamlines IT automation processes by ending repetitive tasks and enabling faster application deployment. A server and configuration management tool, Ansible automates several IT requirements, such as orchestration, application deployment and cloud provisioning.
Powered by Red Hat, the tool can be used to control multi-tier complex deployment and boost productivity, along with enabling security management. The difference between Ansible and other tools like Puppet and Chef is that Ansible is only used for configuration deployment, and is considered much simpler compared to the rest.
Chef
A configuration management tool, Chef is known for delivering fast and flexible automation for web-scale IT. The tool uses recipes that are in the form of instructions to configure web-servers and load balancers. Written in Erlang and Ruby, as opposed to Python of Ansible, the tool is considered more complex from a development perspective. The configuration policy of Chef allows a user to define infrastructure as code, test configuration updates, and development infrastructure. Furthermore, Chef builds a pipeline of processes and is quite similar to Puppet.
Docker
The above two tools are automated configuration management tools, but Docker is not. Used to create, deploy, run, and manage applications within the containers, Docker is a software container technology platform. Built on Linux containers, unlike other tools, Docker provides the freedom to application and infrastructure developers to design virtual environments to provide a platform with enhanced innovation.
Docker is written in Go programming language and is lightweight since it does not require a hypervisor load and runs with the help of the host machine. Last but not the least, the modular design of Docker allows its users to build applications in the cloud as well as on-premise.
Kubernetes
From tech giant Google, Kubernetes is an open-source tool that allows its users to deploy, maintain, and scale containerised applications with automation. While Docker enabled developers to build and run the software in a simple manner, Kubernetes allowed DevOps to streamline containers in clusters, along with effective monitoring ability. Although it is run on Go programming language, Kubernetes requires a lot of hard work when it comes to defining nodes and manual installation.
Being a larger project with more moving parts, Kubernetes is a complex system compared to others, but it enables users to execute commands and troubleshoot easily. Aimed for developers of modern applications, Kubernetes at present is maintained by Cloud Native Computing Foundation (CNCF).
Puppet
A flexible, cross-platform and open-source DevOps tool, Puppet enables a development and operations team to deliver and operate software from anywhere in the world in a secure way. Written in Ruby-DSL language, Puppet can be tough to use for beginners and is more focused on operations without requiring much background development. Puppet enables a user to monitor the changes that take place in an application and immediately take a decision depending on the reports and alerts.
Disclaimer- This article was originally published on analyticsindiamag.com
The following two tabs change content below.

BDCC
Co-Founder & Director, Business Management
BDCC Global is a leading DevOps research company. We believe in sharing knowledge and increasing awareness, and to contribute to this cause, we try to include all the latest changes, news, and fresh content from the DevOps world into our blogs.