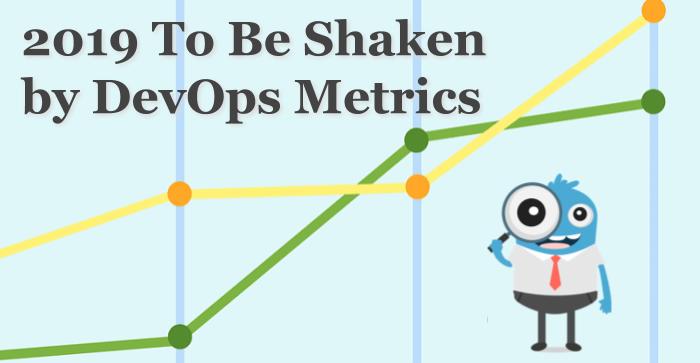 DevOps is not a buzz in the air anymore it has covered a lot of distance in terms of popularity and adoption. Now studies are suggesting that DevOps will rock in 2019 too.
2019 will be marked by the efforts of applying metrics to DevOps processes. These metrics will not only support the value of adopting DevOps they will also help organizations to merge the variety of DevOps gap occurred in recent years.
For example, a recent study of 1,076 IT experts organized by CloudBees (the open source Jenkins continuous integration/continuous development platform provider), suggests that while a lot of advances have been achieved in terms of adopting continuous integration, a lot of work is yet to be done before organizations proclaim continuous development. The study reports that 67 percent of participants say they are using DevOps, but only 50 percent of them have implemented continuous deployment.
According to Brian Dawson, DevOps evangelist for CloudBees, one of the major reasons why the difference exists is that getting developers to adopt continuous integration is an easier challenge than getting developers and IT operation teams to together embrace continuous development.
Filling that gap will need more organizations to measure exactly the benefits they are gaining by adopting DevOps, sometimes referred to as value stream management, said Dawson. Once those metrics are settled, he said, it should become simpler to drive DevOps processes rooted into most organizations.
The difficulty, however, is that most organizations are not particularly disciplined when it comes to monitoring metrics. In fact, according to the CloudBees survey, 34 percent of participants agree they don't collect any metrics from their DevOps pipelines.
Dawson also noted that the rise of containers and Kubernetes soon may force more broad adoption of DevOps, as microservices based on containers are regularly updated. Kubernetes may soon provide a common set of representations from which developers and IT operations teams can derive a unified set of processes. 79 percent of the participants say that they are using Docker and 47 percent apply Kubernetes. Additionally, 38 percent of study respondents are working with containers in both development and test projects, compared to 33 percent utilizing containers from development all the way through to production. CloudBees is trying to encourage adoption of Jenkins X, a CI/CD platform that is based on a microservices structure facilitated by containers and Kubernetes.
Of course, the DevOps gap is hardly restricted to definitions. The CloudBees survey also reveals communication gaps that need to be filled in 2019. For example, according to the survey, C-level officials and programmers have a generally lower opinion than IT operations units and superior managers concerning the degrees to which DevOps methods are being embraced.
Source- devops.com
The following two tabs change content below.

BDCC
Co-Founder & Director, Business Management
BDCC Global is a leading DevOps research company. We believe in sharing knowledge and increasing awareness, and to contribute to this cause, we try to include all the latest changes, news, and fresh content from the DevOps world into our blogs.