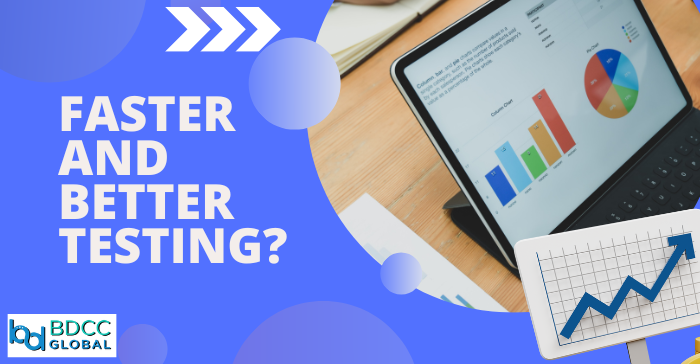 The whole concept of Agile and DevOps was to iterate development faster and deliver results in a more timely manner. As we learned more about both methodologies, processes and policies were put into place that improved the quality of what was created. Early ideas of quality like, "We can just do another iteration," still exist, but are largely not used. Rollbacks are a thing in most orgs, and though the environment is more complex, rollbacks are easier to manage in the smaller development changes that iterations generally represent.
And once we got past the whole, "Anything that slows the process down is bad!" mentality that permeated early implementations of both DevOps and Agile development, we started seeing amazing things. But including things like security and functional testing were not viable in the fast-iteration world that Agile and DevOps created. And they really weren't viable at most orgs in the slow-iteration world of waterfall, either. Staffing and time constraints made them fall far short of optimal in the vast majority of organizations. But putting them into the DevOps process challenged vendors to find a way to do things faster and challenged organizations to look at quality and security a little differently.
And now, we have tools that can test—be it functional, integration or security—at the speed of DevOps. Tools that enable Agile development with an eye toward security. A far larger number of developers now acknowledge their part in application security and are creating more secure code.
Keep an eye on how AI/ML is being used in testing—all forms of testing—and how it evolves in the next year or two. The same with full-on automation. I've made no secret that I view AI/ML in the testing space as advanced automation because of what it enables, so maybe "Watch what AI/ML-enabled automation is available," is more accurate. The ability to create, run, process results and even modify code to resolve issues are all out there today, and getting better. Faster, more accurate, more automated.
Much like back when intrusion detection became intrusion prevention, I would not just turn it on and walk away, but think about the ability to upskill developers; "Here is a list of things the automated system found, and a list of fixes it proposes." They are literally being shown how to do their craft better.
I've been a developer, so I'm not being offensive, here. If you get something that tells you, "This is an issue; here is why it happened and here is what to do to fix it,"take the opportunity to get better at coding. Look closely at the what, the why and how to fix it and incorporate that into your work.
And keep rocking it. We'll be making more stable and secure code, but you've kept systems running without that feedback and fixed the errors along the way. This just makes it easier to find the errors early—before they crash production and make a fire drill.
Disclaimer: The blog was originally posted on www.devops.com
The following two tabs change content below.

BDCC
Co-Founder & Director, Business Management
BDCC Global is a leading DevOps research company. We believe in sharing knowledge and increasing awareness, and to contribute to this cause, we try to include all the latest changes, news, and fresh content from the DevOps world into our blogs.