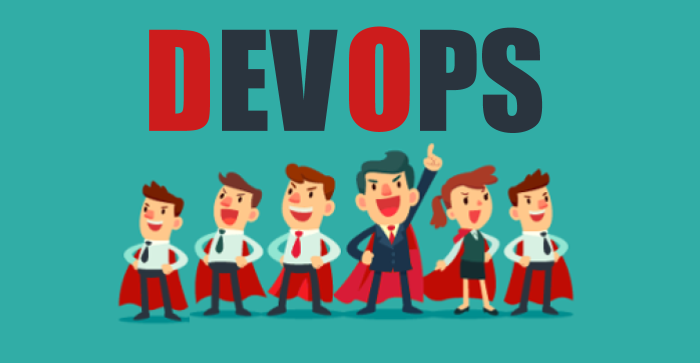 Finding talent is never an easy task, especially when your need is very specific. Choosing the right candidate is a long and tiring process and after all the hard work there are still chances that you will end up with somebody who is not capable of doing the desired job.
If you have these same thoughts in mind and trying to hire DevOps Developers, then you are in the right place. I am not saying that I will give you some magical key of a room full of best DevOps developers. Nope, I can't do that, kidnapping talented people is still illegal. But… Don't lose hope, I will tell you some tricks which will help you to get the perfect candidate for your job.
A latest survey of DevOps – 'Accelerating Velocity and Customer Value with Agile and DevOps' says, 87% of the respondents admitted that they have adopted the DevOps practice to a certain degree.
Higher acceptance rate indicates to higher demand of skillful developers. As the demand goes higher more and more people with zero talent start applying for the jobs so selecting the gems from a coal mine becomes even more difficult.
Enough of the problem discussion let's come to the solution-
How do you find the best DevOps talent for your team?
It isn't some rocket science, Just keep these tips in mind and you are good to go-
1. Clear your vision-
Same as cloud and virtualization, Applying DevOps can be different for different organizations. DevOps is more of a cultural change in IT enterprises that collaborates people from different IT disciplines. So before hiring someone, you need to clear your own thoughts and ask yourself- "What do you want from DevOps?" When you get the appropriate answer, go and prepare a vision. How do you want things to work? Where do you want to start from? What are the milestones? And what is your final goal? Now when you have a lucid plan you are ready to get help.
2. Try to find the right skills-
Managing DevOps is not a side hobby. Skills which are expected for a DevOps developer are so varying that sometimes it seems impossible to find all in one candidate. According to Joe Sanchez, an IT infrastructure and operations manager at VMWare, "Most expected technical skills include- the experience of virtualization, knowledge of system build and administration, extensive IT background and the capability of coding automated and repeatable processes. Also, some soft skills are needed like the ability to interact/communicate smoothly and Goal oriented performance,"
3. Look for the right attitude-
Working with DevOps demands a team player. Adopting DevOps changes the working culture on a significant level, so the candidate must be able to adjust accordingly. Being from DevOps background we often listen of the cases where companies lose some of their employees after implementing DevOps into their company because those employees were not able to accept the changes in the work environment.
4. Seek for the All-Rounders-
If you are on the first stage of DevOps Implementation, you need much more than a DevOps developer. Hiring a developer and starting on your own can be proved a huge risk and then failure. You need somebody to guide you through the journey of implementation and sail your boat through the sea of difficulties. So better you go for an all-rounder, who knows DevOps to its roots and understand your business structure too.
5. Grow your own developers-
One of the leading job market "Indeed" took a survey in 2016 and found that- "the most difficult job vacancy to fill is DevOps engineer." The scenario has not been changed a lot in 2018 too. Skilled DevOps developers are difficult to find. Still, there is a way, you can nurture and grow your own developers from scratch. Yes this is a time taking task and the risk is high because those learned developers can leave you for better opportunities, but still, it's safer than hiring someone who has zero skills or worse- wrong skills.
I have given you the tips; still, you are finding the process a Hard-to-Climb mountain, right?
Why would someone go through so many difficulties, if there is a better solution? If you haven't guessed yet, I am talking about DevOps Consulting Companies. Don't bother yourself with the continuous interviews and disappointments. You can simply hire a DevOps Consulting Firm to handle all of your DevOps related issues. You will be offered senior level skillful developers to implement DevOps into your business successfully. No hard work and clear results.
Your options are open. If you find hiring a DevOps consulting Company more efficient for your business, we are here for your help. We have created a list of most prominent DevOps Consulting Firms after a lot of research. You can have a look at it here-
www.bdccglobal.com