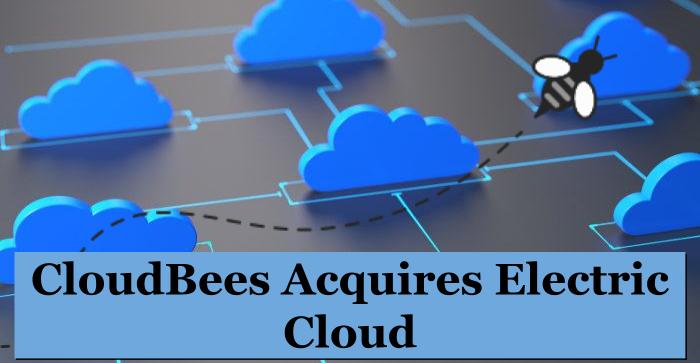 Last year, CloudBees acquired Codeship, a provider of cloud-based continuous integration/continuous development. The news flew around CloudBees' venture into DevOps as evidence of something big to come. Others discarded this as rumors. But no more. Now they have acquired Electric Cloud to boost their expansion plans and they are not turning back.
There are many organizations looking to solve all their DevOps related concerns with a single service provider. However, they find difficulty in doing so. In fact, there are many smaller vendors who are experts in particular departments of DevOps and are looking to scale up but cannot. If they could join hands together and become one larger unit, a very crucial problem of the market can be solved. CloudBees CEO, Sacha Labourey, solves this very problem with these deals with Electric Cloud and Codeship. Labourey highlighted, "Electric Cloud extends the reach of the CloudBees Jenkins and Jenkins X CI/CD platforms to the realm of application delivery for both legacy applications and emerging modern applications".
While on-the-go, DevOps training is still a no-brainer, regardless of the length of debate on the topic: 'Where is DevOps heading?' Labourey believes DevOps should focus on applying Machine Learning algorithms to self-discover the environment in which an application is to be deployed, and there is where DevOps should be heading.
Source- DevOps.com
Also read- 2019 To Be Shaken by DevOps Metrics- CloudBees
The following two tabs change content below.

BDCC
Co-Founder & Director, Business Management
BDCC Global is a leading DevOps research company. We believe in sharing knowledge and increasing awareness, and to contribute to this cause, we try to include all the latest changes, news, and fresh content from the DevOps world into our blogs.