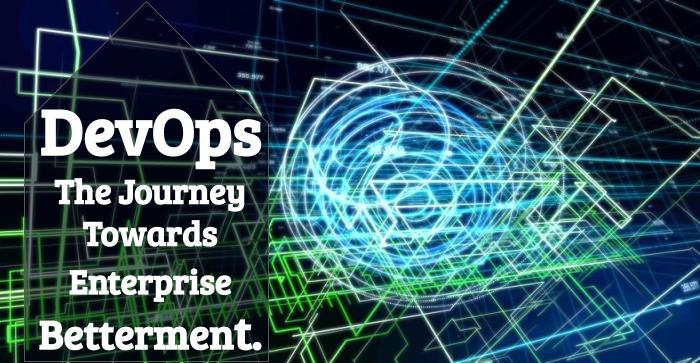 Today every business is familiar with the word DevOps whether they have implemented it into their business structure or they have just read some articles about the "Magical Solution to fasten software development process".
The reality is DevOps is not just a buzzword anymore neither it is some unicorn from fairyland. Companies have started adopting DevOps and they are experiencing the advantages too.
Dmitry Koltunov, Co-Founder of ALICE says- "Establishing DevOps deeply improved our entire software development lifecycle (SDLC), We used to release new versions of our product every three weeks, and it took 30-40 hours per month of a developer's time. Now we are able to release multiple times a week. It just takes a few seconds, only requiring the push of a button in our CI and CD tool. The infrastructure accelerates each part of the process. Builds are run in the background and the application is deployed continuously for quality assurance. There is a clear path from development to production."
"Time is money" is a well-heard proverb and how well it describes the software development procedure is barely hidden from the software development companies. Still, some enterprises do not find themselves ready to go for DevOps.
Companies find it inconvenient to spare a large part of the budget for DevOps as it is a supporting function and does not provide any sellable product. But if they will go through the benefits and after results of DevOps, the expenditure of DevOps will prove to be an investment.
Why DevOps-
A quote from "DevOps handbook" describes it the best- "DevOps is a manifestation of creating dynamic, learning organizations that continually reinforce high-trust cultural norms."
DevOps provides the fastest route possible for software development procedure. DevOps is a working culture that brings the whole production process together, from making the project timeline to delivering the final product. Automation of the development and operation part of the project not only saves time but also reduces the need for manpower. Need not to say, Increased machine work reduces the chances of errors too.
DevOps is not limited to reducing production time, DevOps provides support to the working structure of the organization and alters it for good. So DevOps can be called "the infrastructure as code".
What Is a DevOps Consultant?
We wish DevOps implementation was as easy as making the mind to do it. Every day we hear stories of DevOps implementation failures. To adopt DevOps successfully, the key is not to rush into implementation and not losing the momentum halfway through the journey. And a DevOps consultant will help you to achieve it.
If you have made your mind, Let a DevOps consultant be the sailor of your ship. DevOps Consulting Companies or DevOps-as-a-Service can make the path of transition a lot smoother for you because nothing can replace the first-hand experience.
There are chances that you may lose a lot of employees during this transition and you will have to hire people with the work experience of DevOps and for some time you may face other development related complications. But the final result will transform the overall structure and productivity of your business.
According to Matthias Marschall- "The key in such a transition to continuous delivery is to expect things to get worse before you'll be able to make them better."
DevOps consultants usually stay in the organization until the whole structure is implemented and ready to work. This may take a while but then you won't have to worry about the failures.
Where to find them-
Anyone can go on the internet, read the articles and understand DevOps but the implementation is a totally different and difficult thing. There are still chances that you will end up with a wrong DevOps consultant. Don't waste your time when there are lists of top consultants, just a few clicks away. Find the most suitable one for your business and be ready for the transformation.
This quote by Red Adair savagely describes why you should go for the best- "If you think it's expensive to hire a professional, wait until you hire an amateur."
Check out our list of Best DevOps Consulting Services, so you won't have to wander a lot.
Source: DBmaestro, Caylent, Akshay Ranganath's Blogs
The following two tabs change content below.

BDCC
Co-Founder & Director, Business Management
BDCC Global is a leading DevOps research company. We believe in sharing knowledge and increasing awareness, and to contribute to this cause, we try to include all the latest changes, news, and fresh content from the DevOps world into our blogs.