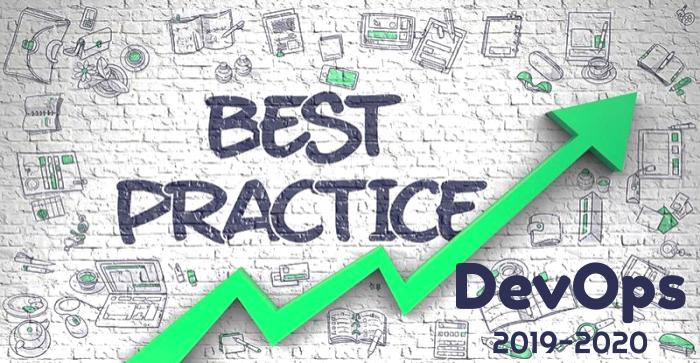 During recent years, DevOps has become a revolution in software agencies even after starting from an uncertain technical.
Till 2019, it is growing. According to some organizations (like Google Cloud) research, DevOps is still gaining more customer satisfaction and market share than ever. It also has enhanced productivity and works-excellence for a lot of companies.
These facts clearly show that 2019 itself has been a great year for DevOps. But, the question is- what is 2020 bringing for DevOps?
Spending a lot of time in researching about DevOps, working on it, having discussions with professionals gave us some important knowledge about DevOps.
Now we are going to reveal some of them and also DevOps practices everyone related to DevOps should learn.
Let's get started.
Increased adoption.
Along with time, Companies and developers are getting more involved with DevOps and trying to optimize its full power after awareness spread about it.
This trend will nothing but raise in 2020.
During the past few months, we have also taken part in some conventions, contests, and webinars about DevOps and met some of the clients, had discussions about their next moves and demands.
We went through how the world thinks the concepts, future, and best practices of DevOps, what the world is going to do for and with the development and growth of DevOps.
With DevOps, in 2020, comparatively smaller projects and companies will do better. Cause there are going to be more happy customers, more clients, more employees, more potentials, more competition, and other staff to get more people into this.
Also read- Will DevOps Contribute to the Ongoing Evolution of Software Testing?
Trading in organizational currency
Flowing with age, and for the sake to stay updated DevOps is on its way to change itself all the time. That may be frightening because human beings are afraid of almost every new thing and what it brings to them.
So, if you own a company or a team working under you or even running a project no matter how small that is you should be conscious enough about what your employes give value to.
The coming whole year, organizations and companies should do 3 things to ensure safety regarding updating issue
How the updates and transformations are coming and how they will affect their workers.
Keep them updated with new technologies and updated versions of whatever they are working for you.
Make them feel how they are valued (applicable to any company)
Introducing them with new technologies like Microservices and cloud computing can be a very good way to keep them updated.
Other ways can be training, arranging webinars, events, contests to make sure they remain updated.
Also, making them familiar to new technologies will bring out the best from them.
They will get advanced in becoming skilled professionals which also is a great asset for your company.
They can be long-serving employees with deep knowledge about the work, market and, company.
Technologies like Cloud computing is the next level technologies and entering into cloud computing can take you directly to the future level of the skill development journey.
So, make your conventional sysadmins and train them to be able to work in and operate modern cloud platforms like Microsoft Azure, Amazon Web Services, VMWare and Google Cloud Platforms, etc.
Get Tools.
There's always a tool to solve every kind of problem one can face with technology.
Though tools are not a good and adequate solution to DevOps and its problems, they still matter.
From clients or employees to the customer, no matter whoever is involved in DevOps knows how much we are suffering from these tool problems, you can name it the Big bang explosion.
Surely, one can buy as many tools as he wants if he has got enough budget, but it's better not depend only on tools.
However, if the thing makes you unique do it yourself, if it does not, purchase a tool to do it.
In terms of using tools in organizations, there are some rules and regulations. Research finds that in DevOps sector, developers should have the authority to choose the tools.
Eventually, in order to save money and to re-invest them, you can try open-source solutions.
2019 is giving us a lot of clues about where DevOps sector will go in 2020. The fact is where you and your company are going to be in and after 2020.
The following two tabs change content below.

BDCC
Co-Founder & Director, Business Management
BDCC Global is a leading DevOps research company. We believe in sharing knowledge and increasing awareness, and to contribute to this cause, we try to include all the latest changes, news, and fresh content from the DevOps world into our blogs.