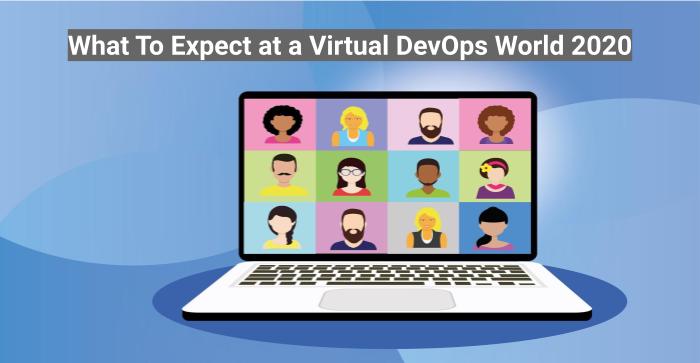 DevOps World is coming soon and this implies that you can look forward to many chances to learn about so many things in DevOps, network among like-minded professionals, join in-depth training programs and technical workshops and just have some enjoyable time in general.
The event is set to have all this stuff. But, with the disease still impacting culture, this year's experience will be different. It will take place on Sept. 22-24, with all workshops and events free of cost.
The conference, organized by CloudBees as planned, will carry all the elements of the biggest and greatest DevOps-focused event in the world to the individuals themselves, making it all accessible with a simple click. DevOps world 2020 has introduced new technical features that will allow participants to connect online like they really are there.
DevOps World 2020: Transformation of Distribution of Software
The COVID-19 outbreak has forced industries around the world to adopt a whole new way of doing things. It has taken individuals outside their office environments and put them in unique conditions where the boundaries between work and home are starting to blur.
This changed our habits of work, but at the same time giving people the opportunity to gain a new perspective. In today's world, the software is driving transformation, and we will explore how well-done DevOps will lead the way into the future.
Also Read: How AI can optimize our approach to DevOps
Keynotes
For its vivid and thought-provoking collection of keynote speakers, DevOps World was always be recognized. With nine industry leaders delivering talks concentrating on where DevOps is now, where it is going, and how the community can better exploit innovative practices to thrive in the future, the conference this year will push boundaries once again.
The speaker panel includes:
Mitch Ashley
James Governor
Dr. Ann Marie Imafidon
Marky Jackson
Tracy Ragan
Jacqueline Salinas
The Fun Part
During the event, attendees will interact and answer: How you have changed, what you have gained, what challenges you have faced, how you have adjusted your goals. The mission is to celebrate the DevOps global community by giving people the opportunity to share their experiences with them. Another fun thing that will happen during the conference is a competition of 5k run tracked via a fitness app, with rewards going toward donations from charities.
Also Read: 3 DevOps skills IT leaders need for the next normal
DevOps World 2020
As the premier DevOps event on the calendar, DevOps World has set the benchmark. While the edition this year will indeed collect all 15,000 participants under one roof, it will vow to do what it always does: surpass expectations.
The following two tabs change content below.

BDCC
Co-Founder & Director, Business Management
BDCC Global is a leading DevOps research company. We believe in sharing knowledge and increasing awareness, and to contribute to this cause, we try to include all the latest changes, news, and fresh content from the DevOps world into our blogs.