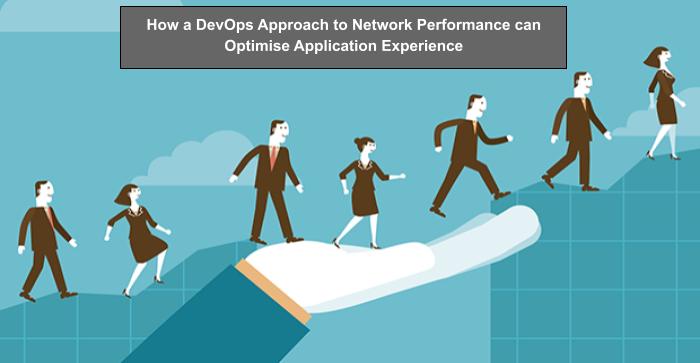 It's no mystery that a company's profitability depends on its application and network teams' capability to supply smoother stability and uptime to customers and staff.
Downtime may be damaging to an organization's brand and income in today's "always-on" era. However, because current programmes are more sophisticated than ever, the majority of users have unhappily encountered this irritation while using critical applications.
As a company undergoes digital transformation, the exponential growth and distributed nature of these apps forces them to work with more partners, which can present its own set of issues. These parties frequently use various operational languages, leading to inconsistency, and a greater share of responsibility which might lead to confusion about who controls what. There's another factor to consider: the complexity of these apps necessitates collaboration with a sophisticated underlying network and Internet infrastructure, on which application performance optimization is fully reliant.
Because conditions are always changing as a result of digital transformation, it's critical for organisations to develop strategies to improve their applications' operations, and supervision is one of them. Conventional monitoring solutions are becoming outdated owing to visibility gaps that they create for DevOps and NetOps teams as new technologies and external sources are introduced to the stack. they create for DevOps and NetOps teams.
Also Read: 3 DevOps skills IT leaders need for the next normal
Businesses can achieve greater levels of efficiency by using a DevOps methodology to constantly check and validate the application as well as the domestic and foreign network on which it runs.
Synthetic user monitoring for Continuous Monitoring
By combining real-user and synthetic monitoring, issues can be addressed not just within the programme, but also across external contexts such as the cloud and the Internet, which have become an integral part of the online experience. Synthetic monitoring offers a chance to test out several features of the application such as planning, evaluating, and improving the effect of network performance – even before it is rolled out to consumers.
Synthetic monitoring, in practise, uses behavioural algorithms to predict and imitate the process and path of an end user using an application, thereby mimicking the user's journey. This, in conjunction with network pathing surrounding visibility of routing, allows organisations to see straight into the service channel of their application users while still offering a network knowledge. This is crucial because it allows you to see potential network deterioration influenced by different issues like a dormant DNS server or a downstream Internet that has made a setup mistake.
Collaboration is key for application and business success
We utilise applications to connect, perform, educate, consume, and enjoy in today's world. Our reliance on them in our daily lives has grown to the point that they are now the primary point of contact for how solutions are delivered, necessitating that organizations to prioritise them as a major element of their operations. Their complexity necessitates a greater dependency on external systems and services, which in turn necessitates a greater requirement for organisations to have insight into the underlying network of the application – all of which means that the way apps are constructed and enabled to improve is critical.
Not only do internetwork teams need to use more powerful analysis tools, but they also need to break out of their old silos and convey the message in a way that allows them to successfully improve services. These teams are offered a new and critical opportunity to work closely and assist growing the company by regularly testing the application, as well as the domestic and foreign networks, using a shared DevOps methodology.
Also Read: 3 DevOps skills IT leaders need for the next normal
This technique of surveillance can not only unite disparate teams but also provide the all-important transparency necessary in today's digital environment by continuously improving application performance using benchmark performance testing across suppliers and geographies. Businesses may be confident in their reputation as application providers because of their greater control, which prevents feared downtime, thanks to the ability to analyse network performance before any upgrades are communicated with end users.
The following two tabs change content below.

BDCC
Co-Founder & Director, Business Management
BDCC Global is a leading DevOps research company. We believe in sharing knowledge and increasing awareness, and to contribute to this cause, we try to include all the latest changes, news, and fresh content from the DevOps world into our blogs.